NetSuite Integration with Adobe Commerce (Magento)
Human Element has worked with several companies to create a custom connection between Oracle NetSuite and Adobe Commerce (Magento) platform. Whether it's a simple daily sync using Adobe Commerce CSV exports, or a more robust connector with real-time updates, Human Element can help your business design the ideal strategy to connect your eCommerce store and NetSuite ERP. Increase efficiency and streamline your business processes with a custom Adobe Commerce (Magento) NetSuite integration from Human Element.
If you need a more standard Adobe Commerce + NetSuite integration or need a more customized integration, our process is the same. We document the user flows as well as each field to be mapped between systems, then outline the direction, timing and any unique requirements. Once there is an approved plan, Human Element will execute the plan with the chosen integration methods.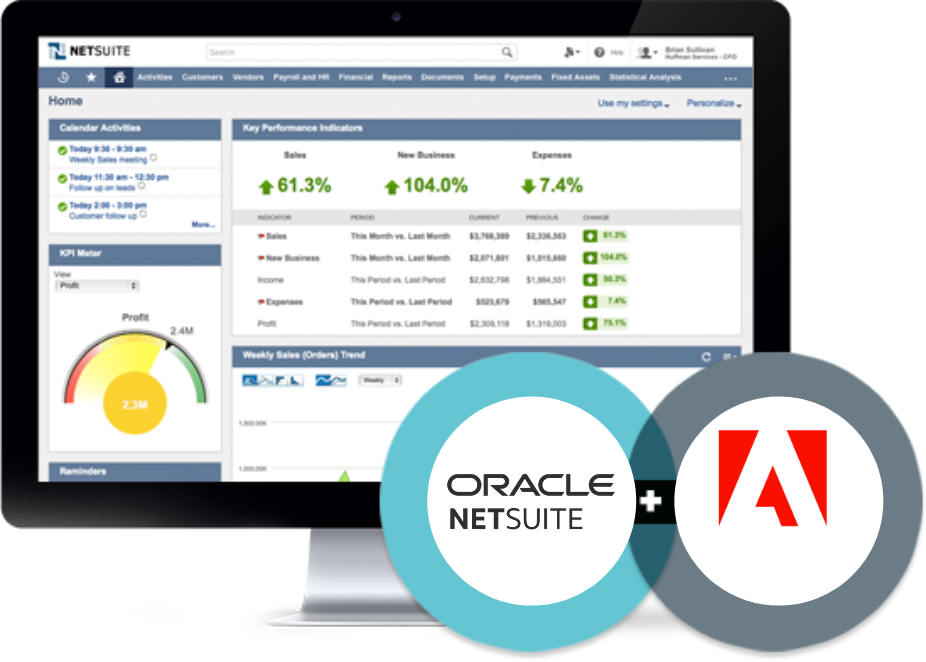 Integration Options
• Human Element Connect – Our connection integration starter. We can customize it to be as complex or as simple as you need.
• Celigo Integration with Adobe Commerce (Magento)
• FarApp Integration with Adobe Commerce (Magento)
Common Concerns
Q. I use Salesforce (or another CRM) in addition to Oracle NetSuite. Is that something that can be handled?
A. Yep, we've done it and can make it happen.
Q. I have a million price sheets for each customer!
A. Yeah, we've been there and have lots to say about it. Bring it on.
Q. We have B2B and B2C with different pricing and inventory rules for each customer group.
A. Give us an easy one :-)
Q. I already have an integration, can you help me with it?
A. Contact Us for support of an existing integration.
If you've got a problem, we've probably solved it. See our blog.