Our Partners
The Best Of The Best:
eCommerce solutions partners


Adobe Commerce
Adobe Commerce (Magento) provides the scalability, flexibility and features for business growth. Adobe Commerce provides feature-rich eCommerce platforms that offer merchants complete flexibility and control over the presentation, content, and functionality of their online channel.

BigCommerce
BigCommerce is a fully-hosted, flexible eCommerce platform that delivers as an Enterprise solution. Human Element is one of the first BigCommerce Enterprise Premium development partners. With decades of experience in web development and eCommerce strategy, Human Element can help take your BigCommerce project from an idea to a working, integrated, custom solution that will meet the long-term needs of your business.

Shopify
Shopify handles everything from marketing and payments, to secure checkout and shipping. Whether you sell online, on social media, in-store, or out of the trunk of your car, Shopify has you covered.

ShipperHQ
ShipperHQ is designed to empower merchants of all sizes to easily manage sophisticated shipping-related pricing, promotions and delivery options based on virtually any variable. Make shipping profitable, configure complex shipping scenarios and grow international sales – all through ShipperHQ's shipping experience management platform. Plus, assemble a powerful shipping tech stack with ShipperHQ's built-in marketplace of carriers, complimentary technologies and more.

Nexcess
A fast, stable and secure hosting provider that specializes in Adobe Commerce (Magento) hosting. They believe in service that extends beyond a traditional definition of hosting. In this age, you need so much more than just a piece of real estate where your website can reside, you need a partner.

Signifyd
Guaranteed fraud protection for eCommerce. Signifyd will integrate into your fulfillment systems, or you can use our webhooks to automate it on your own. No changes to your current ecommerce platform are necessary. Fully documented APIs allow fast and easy integrations. Instantly see orders coming in, with full data enrichment.

Yotpo
Yotpo is a commerce marketing cloud with the most advanced solutions for customer reviews, visual marketing, loyalty, and referrals. Display reviews, ratings, Q&A, photos, and videos at key conversion points across your website. Showcase your customer content throughout the buyer journey in customizable on-site displays.

Vertex
Proven tax technology to simplify the complex. Streamline, automate, and standardize taxability and calculation on every sales and purchase transaction of your Adobe Commerce (Magento) website.

Avalara
Avalara is software for automated tax compliance. Whether you are selling online, starting a new business, or need help filing internationally, Avalara can help. Their dedicated team of revolutionaries has worked day and night to help businesses of all sizes achieve compliance by providing a fast, easy, and accurate way to manage transactional taxes, from calculating rates to preparing and filing returns.

Listrack
Fueled by AI, machine learning and predictive analytics, Listrak helps unlock the power of customer data to create personalized, 1:1 interactions. Their digital marketing automation platform unifies all of a marketer's customer data to provide them with a single source of truth. This, combined with AI, predictive analytics and machine learning enables retailers and brands to automate personalized messages that engage their shoppers in their preferred channel including email, mobile, social, display or web.

Emarsys
Emarsys is a leading global provider of marketing automation software and the first marketing cloud for retail and e-commerce. The Emarsys B2C Marketing Cloud enables true, one-to-one interactions between marketers and consumers across all channels — building loyalty, enriching the customer journey and increasing revenues. Machine learning and data science fuels customer intelligence in an intuitive, cloud-based platform enabling companies to scale marketing decisions and actions far beyond human capabilities.

ShipStation
ShipStation is the leading web-based shipping software that helps eCommerce retailers import, organize, process, and ship orders efficiently from any web browser (including iOS and Android mobile devices) no matter their size. With over 150 shopping carts, marketplaces, carriers, and fulfillment services, including eBay, Etsy, Big Cartel, Shopify, Amazon, USPS, UPS, FedEx, DHL, Royal Mail, Australia Post and Canada Post (and so many more), you can streamline shipping wherever you sell and however you ship.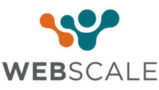 Hyperscale Cloud Migration, Automation and Managed Hosting
Webscale is the leader in converged software for hyperscale cloud automation and managed hosting. Delivered as-a-Service, the Webscale platform allows e-commerce storefronts and enterprises of all sizes to benefit from 100% uptime, infinite scalability, load balancing, blazing fast performance, powerful security, outage prevention, and simple management in multi-cloud environments, including Amazon Web Services, Google Cloud Platform, and Microsoft Azure. For more information, visit webscale.com.

Customer Engagement Platform
Dotdigital is a customer engagement platform that helps digital marketers and developers deliver communications across the customer journey. We harness the power of customer data, powering engagement, conversion, and loyalty for brands as they grow and scale. Customers love our easy-to-use platform that connects first-party data across the systems, surfacing powerful insights and automating predictive cross-channel messages.

Artificial intelligence powered on-site search and merchandising
Klevu Smart Search is a powerful and extensible eCommerce search solution that delivers search results based on shopper intentions and behavior, in real-time. Klevu is a self-learning technology that boasts world class AI encompassing leading edge Machine Learning (ML) and Natural Language Processing (NLP). Klevu goes beyond AI for retail by empowering retailers to strike a great balance of AI and strategic business control. For more information, visit klevu.com.

PunchOut catalog developers specializing in e-procurement for B2B commerce
PunchOut2Go is a global B2B integration company specializing in connecting commerce business platforms with eProcurement spend management and enterprise resource planning applications, allowing companies worldwide to streamline purchasing processes and transact electronically. PunchOut2Go's flexible iPaaS technology links business applications to automate the flow of purchasing data and reduces integration complexities for PunchOut catalogs, electronic purchase orders, eInvoices, and other B2B sales order automation documents to accelerate business results.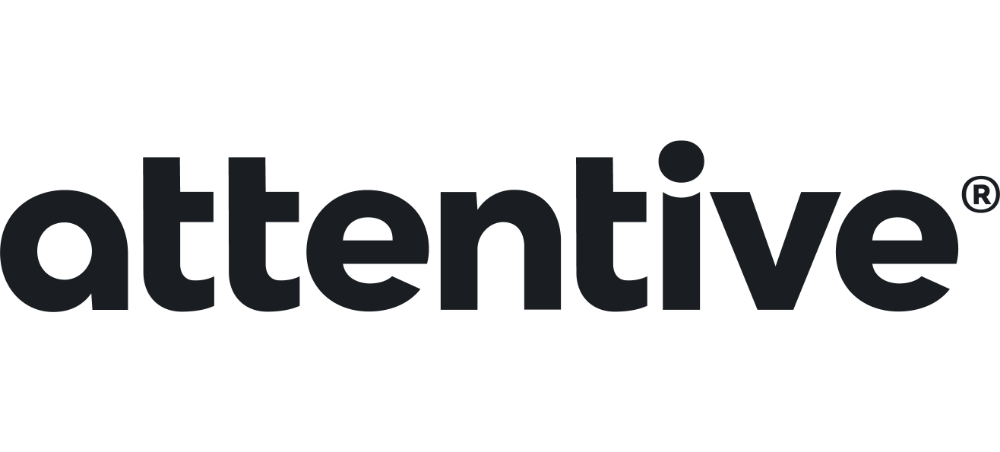 The most comprehensive text message marketing solution
Attentive® is the most comprehensive text message marketing solution, driving 18.5% of total online revenue for businesses by creating thoughtful SMS experiences. Using real-time behavioral data, Attentive automatically sends engaging text messages to each subscriber at every step of the customer lifecycle. Over 4,000 leading businesses like CB2, Pura Vida, Urban Outfitters, Rebecca Minkoff, Steve Madden, and more rely on Attentive and see strong performance, like 30%+ click-through rates and 25x+ ROI.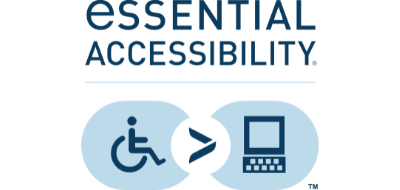 The Digital Accessibility Platform. Get and Stay Compliant.
eSSENTIAL Accessibility is the smarter way to digital accessibility and legal compliance. As the leading Accessibility-as-a-Service platform, it enables brands to empower people by helping them deliver inclusive web, mobile, and product experiences that comply with global regulations and ensure that people of all abilities have equal access.

Yottaa
Leading brands such as 1-800 Contacts, YETI, Carter's, Brooklinen, Lands' End, Ralph Lauren, and Samsonite rely on Yottaa to accelerate, optimize, and secure their eCommerce sites. By optimizing the loading of third-party eCommerce technologies, high-resolution images, and other website elements, Yottaa enables online brands to deliver superior customer experiences, improve site performance up to 60%, and increase online conversion up to 20%. By controlling the execution of all 3rd parties and other services on their sites, Yottaa also enables brands to enhance their overall security posture, provide more secure shopper experiences, and ensure compliance with internal and external policies.