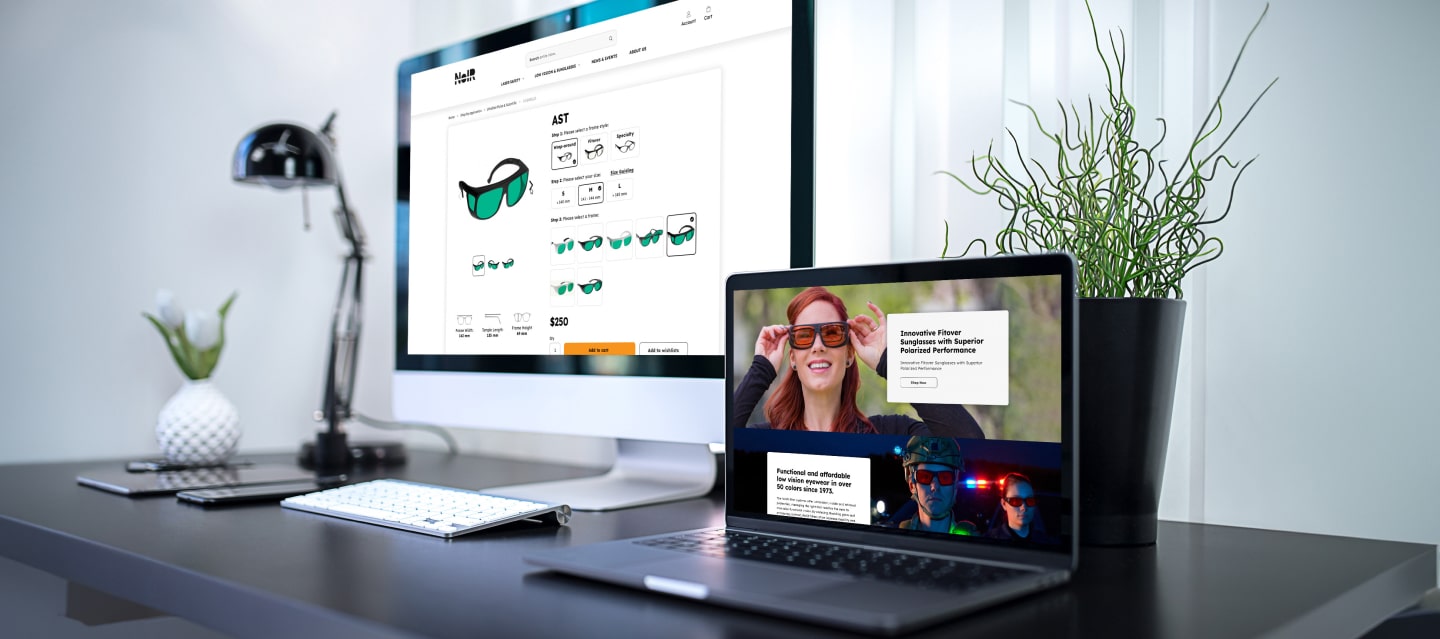 NoIR is a Michigan-based manufacturer of low vision glasses, laser safety eyewear, and laser windows. Serving both B2C and B2B customers, their products are made to order and sold worldwide. In business for 50 years, NoIR has been constantly evolving and looking for ways to enhance their products and customer service. When they realized it was time to upgrade their website's functionality and customer experience, they reached out to Human Element, trusting our Magento expertise and design capabilities.
Seeking improved site functionality, NoIR first needed to upgrade their eCommerce hosting platform. The company was serving their audiences on two separate sites, both of which were hosted on an older version of Magento. NoIR also wanted to help customers navigate the site with more ease and confidence to select the right products they needed. Accordingly, NoIR needed to take some action to create a more user-friendly and self-serviceable customer experience for both B2B and B2C clients.
NoIR partnered with Human Element to establish and execute a plan of action. This project was highly scientific and required significant organizational attention with a shorter timeframe than we typically have for a project of this kind. Despite these challenges, we were ready to get to work. We determined which platform would enhance their site functionality, and which actions we could take to create a more user-friendly, self-serviceable customer experience. Our first action toward refining NoIR's customer experience was combining their two sites into one.
Previously, NoIR had separate websites for different products: NoIR Laser, for their safety eyewear and laser window products, and NoIR Medical, for their low vision eyewear and sunglasses. Since the company was consolidating the two businesses under a new name, NoIR InSight, it was important to organize all product offerings on one platform, in a clear and attractive manner. Our next task was to enhance site functionality by upgrading their platform from Magento 1 to Magento 2. Next, we created a more self-serviceable shopping experience, expanding the interactive function capabilities for specifying wavelengths and optical densities that are critical for selecting the right filter for laser applications. We have also added an interactive frame selection functionality and expanded features for customers to order products without having to call customer service for assistance.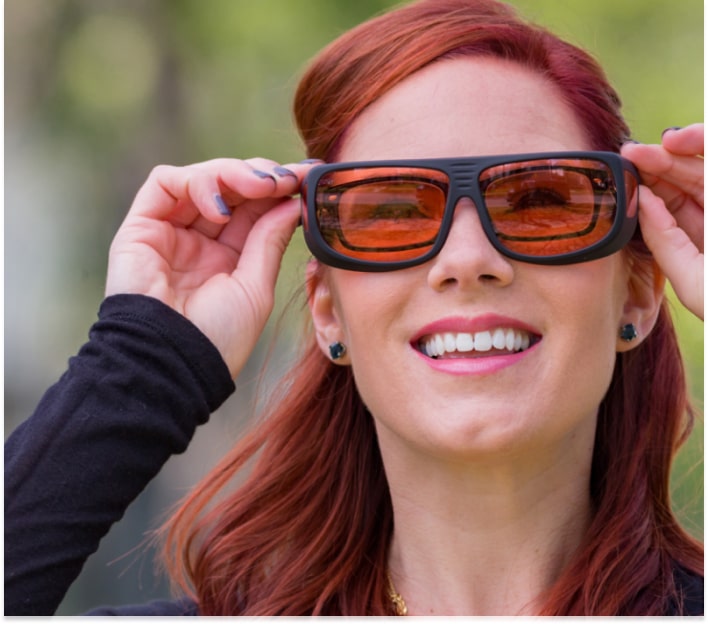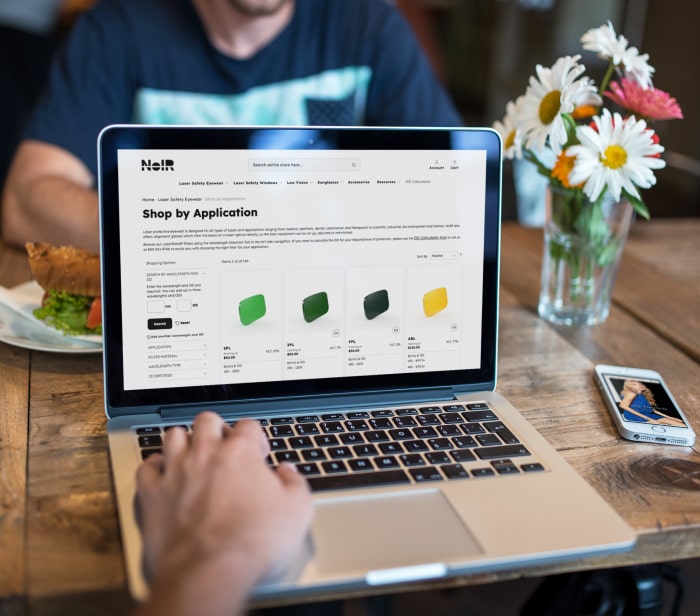 With the enhancements made to NoIR's site, we are seeing some significant improvements. By updating to Magento 2, NoIR's site now has enhanced security updates and improved backend functions, which makes managing product and sales data much easier.
Also, the improved customer experience shows positive results in average session duration, pages per session, and relative conversion rate. NoIR Insight's average session duration – the average time customers spend on the website during a given time period – has increased by 65%; pages per session – pages viewed over the total number of sessions – increased by 37%; and lastly, the relative conversion rate – the number of website visitors that completed a purchase – increased by 68%.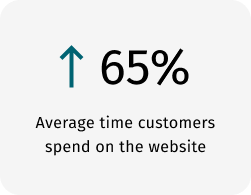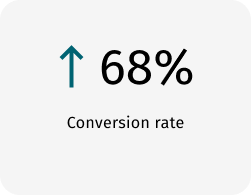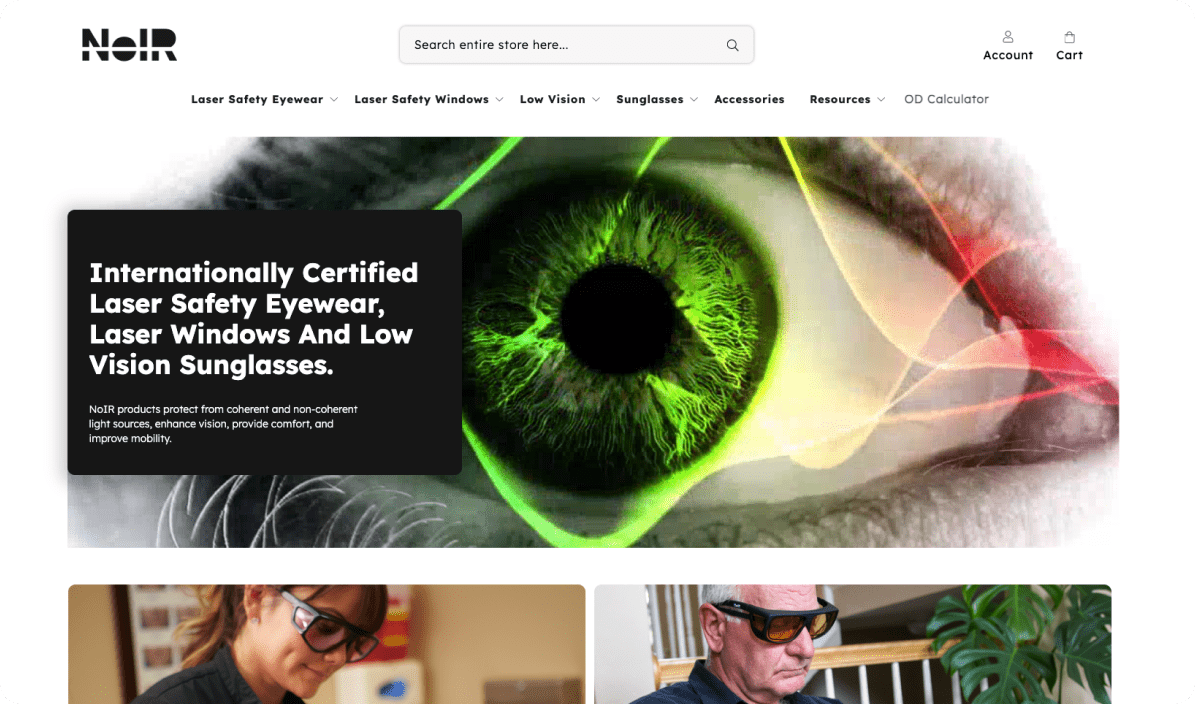 With an eye toward future site enhancements, NoIR is planning an ERP integration to sync orders, products, and customer information. This will further improve the customer experience by always offering products with accurate inventory, product, and pricing details. It also creates efficiencies for NoIR employees, who will have a more accurate view of customer orders in the ERP system.
We are thrilled to continue working with NoIR and look forward to finding new ways to support their business.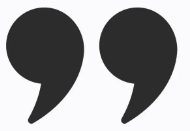 "Our new site is up and already showing improvements thanks to the help of Human Element. It's been a great experience working with their team. They show true support not just for our project, but for our business too. From start to finish, they guided us through the process and helped us map out the changes and implementations our site needed. The new site has greater functionality for our staff and customers who have been providing positive feedback on it. We greatly appreciate Human Element's hard work and drive to build up our site and our business, and we look forward to working with them in the future."
David Foster – Director, Sales and Marketing at NoIR