"Hi, everyone. My name is Jason…"

"Hi, Jason."

"And I love MailChimp."

There. I said it. A slow clap begins at the back of the crowd. Clap. Clap. Clap. A smattering of hooting and hollering spreads across the room as people rush to embrace me. Someone slaps me on the back and wraps me in a hug. I hold tight to the stranger as a single tear of joy slides down my cheek.
I don't care who knows it. I have accepted the fact that I am deeply and meaningfully in love with Mailchimp.
Recently, we worked on a fairly complex daily email campaign for Zoup!. The project required Human Element to pull the daily list of soups from each of Zoup's 37 restaurants and email it to their list of 27,000 fans. Part of the Planning and Design phases for the project included evaluating the current hosting solutions, because no one in their right mind wants to send out 27,000 emails everyday from their own servers. We looked into three email providers to do this for us: Benchmark Email (our former email soulmate), Constant Contact, and Mailchimp.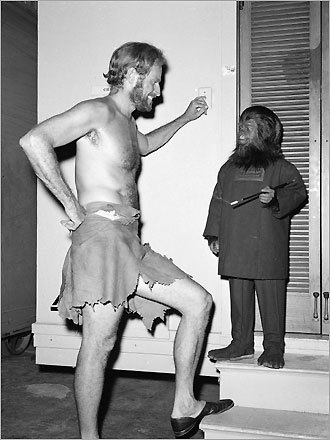 Initially, we were researching the viability of using the selected provider's API for this email project. While that's not generally a problem, I prefer to avoid APIs if possible, because they can complicate things unnecessarily. First you have to go through the documentation and then if you deem your project possible, once you receive the first cut, it inenivitably needs tweaks. And you'll need to go back and forth with a programmer and the client and the API user forum and a Google search and Yahoo! answers and a book on XML and a discussion board on some Portuguese development website until you finally give the project up and just send 27,000 daily emails with an image of soup that links to the website.
We abandoned the API idea quickly when we noticed the RSS to email feature and figured we could just create a daily feed for each location, using the store ID in the URL string, like this:
Example RSS Feed. We quickly axed Constant Contact because according to their support staff, their RSS-to-email feature wouldn't work like that. At that point, it came down to MailChimp and Benchmark.
But the first time I logged into MailChimp, I knew I'd found the one. For Benchmark and I, who have been intimately acquainted for the past five years, it was all over.
I was smitten with MailChimp.
We had a couple minor issues with the Zoup! email project, largely due to the timing of the feeds, but we worked them out and the support was great – with the notable exception that I couldn't talk to a real person. But hey, try getting in touch with a real human at Google or Facebook, and unless you're trying to post an ad, you probably won't reach anyone.
Since those first magical moments together, my relationship with Mailchimp has grown from the email client / spam filter simulator (inbox inspector) to the detailed campaign and content control. Mailchimp continues to surprise me everyday. If you are in the market for email software, definitely check it out. (I'm not jealous. I can share.) And if you are a software developer, you should check it out regardless, because it is a great example of how to make software the right way.
On a Surly Sidenote:
A project wouldn't be a project at Human Element without discovering some thing Microsoft did that caused developers extra work. I'm sure that many of you are already aware that Outlook 2007 and Outlook 2010 hate to display emails properly. Apparently, in their collective genius brain, the Microsoft Outlook team decided they only cared how email looked when it was going back and forth between people that use Outlook, so they decided to use the Word rendering engine for all HTML emails. This, of course, is brilliant because everyone uses Microsoft Word to browse the internet.
Hopefully Mailchimp will fix Microsoft someday, and we can all live happily ever after.