These last couple weeks have been very exciting for us here at Human Element. Not only have we made some amazing development progress for some of our Magento Enterprise clients, set a date for our upcoming Open House Office Warming Party, and launched a new WordPress site, but congratulations are in order for Mr. Gregg Milligan who has completed and released his first Android-based mobile application for our long-time, beloved client Siena Heights University. This is Human Element's very first mobile app, so we're darn proud of it!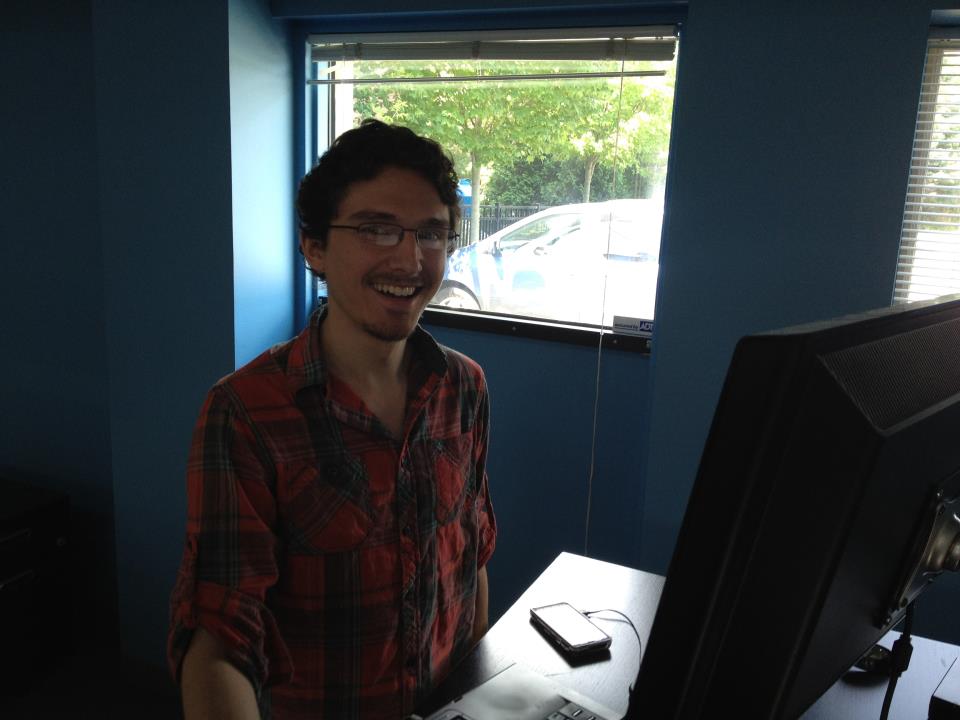 This is the moment Milligan

released his custom Android app…
The custom app is geared towards current Siena Heights students so they are always just a screen tap away from the latest campus and athletics news, Youtube videos, contact and emergency information for the many Siena campuses, and a Siena Heights University map that will pinpoint your location on campus.
With a little help from PhoneGap, Mr. Milligan was able to build the application using a combination of HTML5 and Javascript. Very little of it was built with native application files for Android, meaning that when the time comes to build a similar application for an iPhone or iPad, most of the code is already there. Gregg was also able to leverage the Google API for the maps, as well as an RSS feed API from Google for the news pages, which will automatically update the app's news stories based on the latest news and athletics articles posted on the SHU home and athletics websites.
Doug Goodnough, Director of Marketing for Siena Heights, said the application would give the school a solid foundation moving forward.
"We recognize the growing importance of mobile marketing," he said. "We tried to take the best elements of other higher education apps that are currently out there when designing SHU Mobile. Trying to serve multiple audiences effectively is always a challenge, however, we think the features offered in this app will serve the Siena Heights community well."
Here are a couple screenshots for your perusal: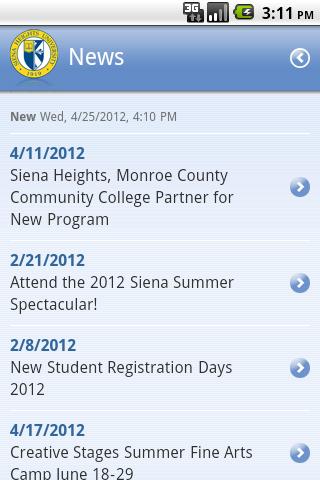 If you would like to download the app, you can get it from Google Play here.
And yes, it's totally free. It's like Christmas in July!