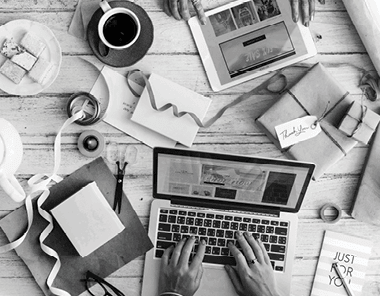 Last year was not slow in the eCommerce world. With plenty of acquisitions and retailers blowing numbers out of the water, it seems crazy to think that this train could move any faster. However, it doesn't seem like 2018 will be any less impressive. With every eCommerce manager's favorite enemy, Amazon, capturing more than 50 percent of all online holiday sales, you would think we are all doomed. But if we can move with the needs of our consumers, there is room for those who can capture individual one-on-one experiences.
Here is what we expect to be the top 5 trends in 2018.
The Augmented Reality Upgrade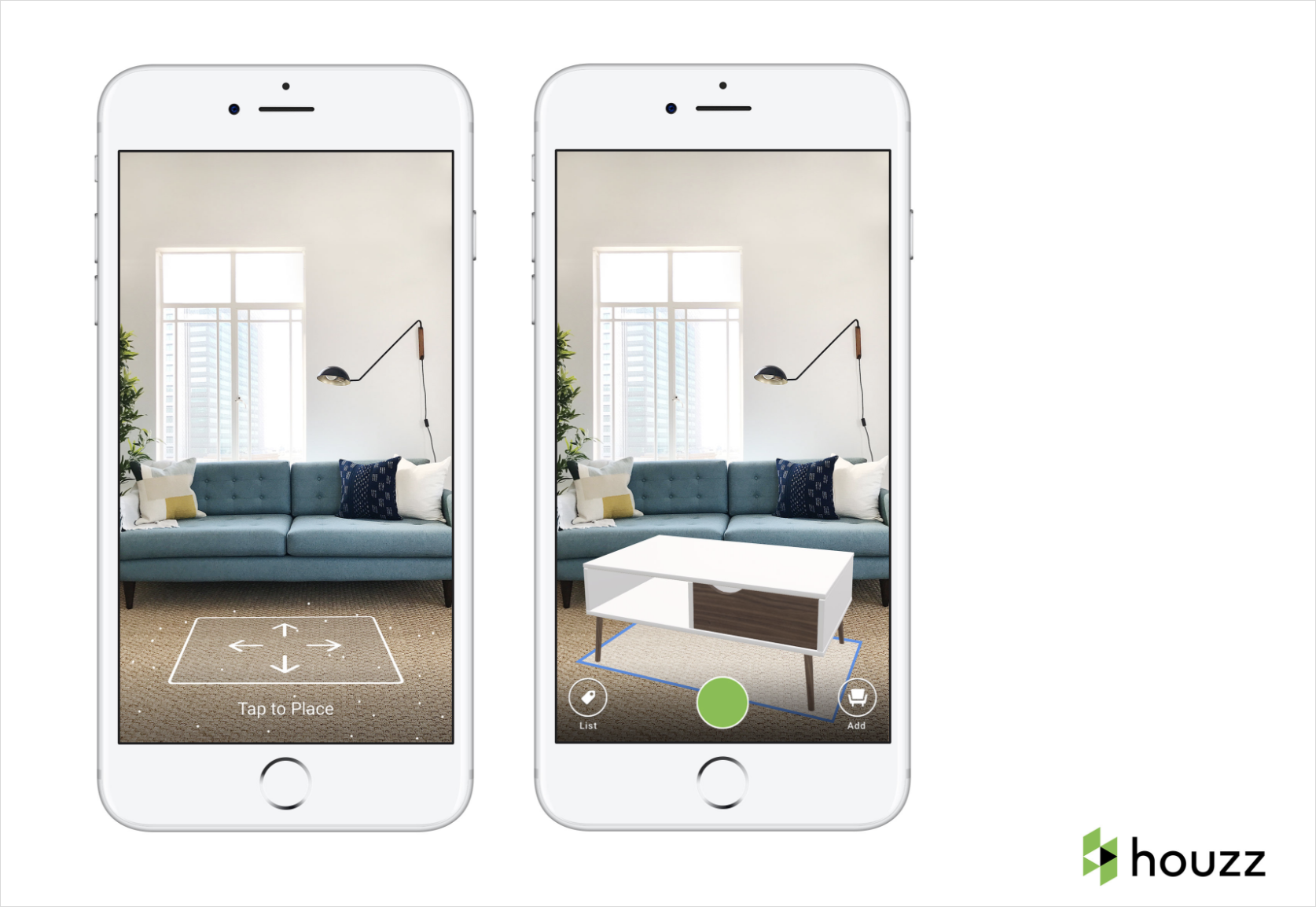 We can't argue with the huge success of apps like Pokemon Go – and how that has proven that many of us are interested in the world of AR. But true growth in the AR space happens, and will continue, as retailers make it useful in our daily lives. When we are able to create experiences where our shoppers are able to visualize something as close to reality as possible before buying, we capture their loyalty and their imaginations. You can already see this success with brands like Houzz, that used Apple's ARKit development platform, to allow users to take photos of rooms in their house and lay product within them from Houzz's approximately 500,000 product images. Houzz reported that people were 11 times more likely to purchase when using the app.
Lowe's also took advantage of the ARKit and in September launched "Measured," a digital tape measure, allowing users to take real world measurements through their phone camera. Lowe's followed that up a month later by launching "Envisioned" that enables users to view accurately scaled 3D models of products in their space and capture the visualization for sharing with others. Since launching the tool they have seen a 50 percent sales lift in the products featured.

All of these great apps allow customers to solve problems with visualization, which in turn removes a barrier to purchase. Once you have seen how amazing it can be, it's hard to resist the buy button.


Mobile Pay Becoming the Mainstream Checkout
We've spent years fumbling with our thumbs trying to checkout on our phones from sites that were less than optimized for mobile. Now what used to be the device with the lowest conversion rate is shooting to the top of the list because of our acceptance in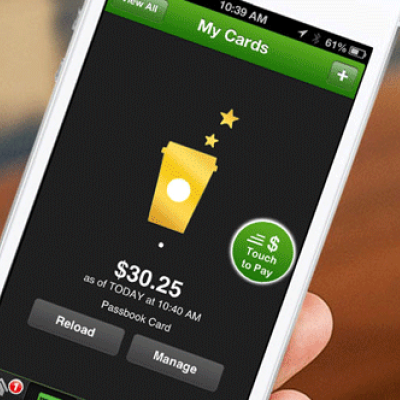 mobile payments. Back in April of 2017, a study from Juniper Research showed that "contactless" payments through Apple Pay nearly doubled year over year, with a total number of users reaching 86 million by the end of that year. They also estimate the number of people using mobile pay will exceed 150 million by the end of this year. So it seems like this trend is well under way and will only continue to explode this year. 

You can see success, and initial stumbles, when Starbucks launched their mobile order and pay app last February. It was such a success with customers that staff were overwhelmed and wait times caused national news before the company corrected the process and accommodated for the growth. Currently 10 percent of Starbucks orders come in through the app.
One twist on this contactless approach still has many of us feeling a little uneasy. Amazon launched its AmazonGo Grocery Store just this past week (January 22) in the middle of their Seattle campus. This allows customers to shop and walk on out of the store – with no need for a cashier! Purchases are automatically scanned and charged to their account. This approach may take longer to stick, but it just proves that our love affair with mobile pay has definitely taken hold.
Say Hello to Voice Shopping
Retailers and brands will have to change the way they communicate with shoppers as we all start to speak more and more to our devices to order everyday products. Voice-assistant devices like the Amazon Echo and Google Home give brands a chance to connect with customers in a whole new way. These personal assistants increase engagement and we start to see a multiplying effect as more and more brands connect. These brands create their "skills" specific to their business that then become the voice-generated capabilities that Alexa can tap in to. Alexa currently has more than 7,000 skills but many go unused, so there is still room for improvement in the relevancy of the brands and understanding of how shoppers shop. For example, if a customer asks Alexa to order more dog food, it requires knowledge of the desired brand and the quantity that is usually purchased. So while we need to keep talking about this one, the ease and adoption of these assistants is growing at a break-neck speed.
Image Searching – Say No More!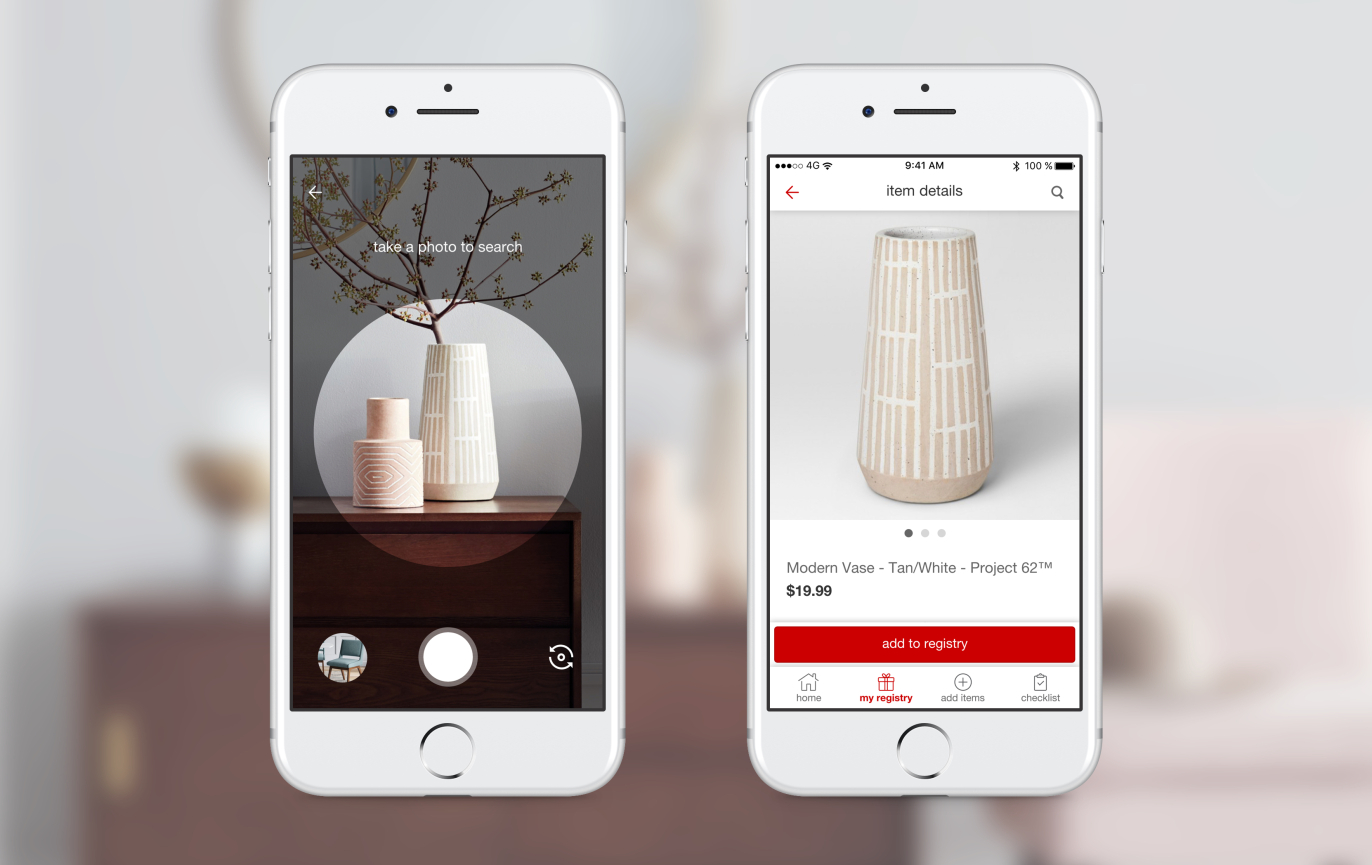 In 2018, many consumers will use image-based search options instead of typing a single word. With image analysis becoming more commonplace in mobile devices, shoppers will now be able to snap a photo of any object and search for it or a similar product. In fact, Rich Gomez, Chief Marketing Officer at Target, predicts that image and speech search could make up to 50 percent of all searches. For that reason, Target has been at the forefront of this trend.
Target partnered with Pinterest to integrate its visual search technology known as "Lens" into Target's app. This allows Target shoppers to take a photo and find similar items available for sale at Target.
Screenshop is another leader that allows you to take any image you have, whether it's a photo on your phone or something you love on social media – you simply take a screenshot and they convert it into a shoppable item or look, at a variety of price points and retailers.
The other amazing benefit to image searching is that it allows retailers to break into markets they may have not previously been able to capture. With imagery, language is no longer a barrier to discovery, nor is a name or written description or attributes.
Brick and Mortar is Not Dead!
We all thought malls were dying and our only commerce interaction happened when talking to the UPS guy as he dropped off our Amazon packages. For some that may be true, but for others, especially millennials, the physical store experience is still a desired action. A current report released by Michael Parris, CSO at CouponFollow showed that 76 percent of millennials browse online before buying online or off, with 67 percent buying from brick and mortar stores.
Retailers recognize the need for this experience to stand apart from our usual stale store view by combining showrooming, webrooming and pop-up shops. Consumers see the versatility and depth of the online shopping experience, coupled with the convenience of buying and picking up or returning locally.
Several large retailers are already embracing this. Nordstrom opened a 3,000 square foot store with no merchandise in order to focus on services and brand experience. Customers can try on clothes, talk with stylists while being pampered with juice bars and manicures. The space also doubles as a pickup and return point for online purchases.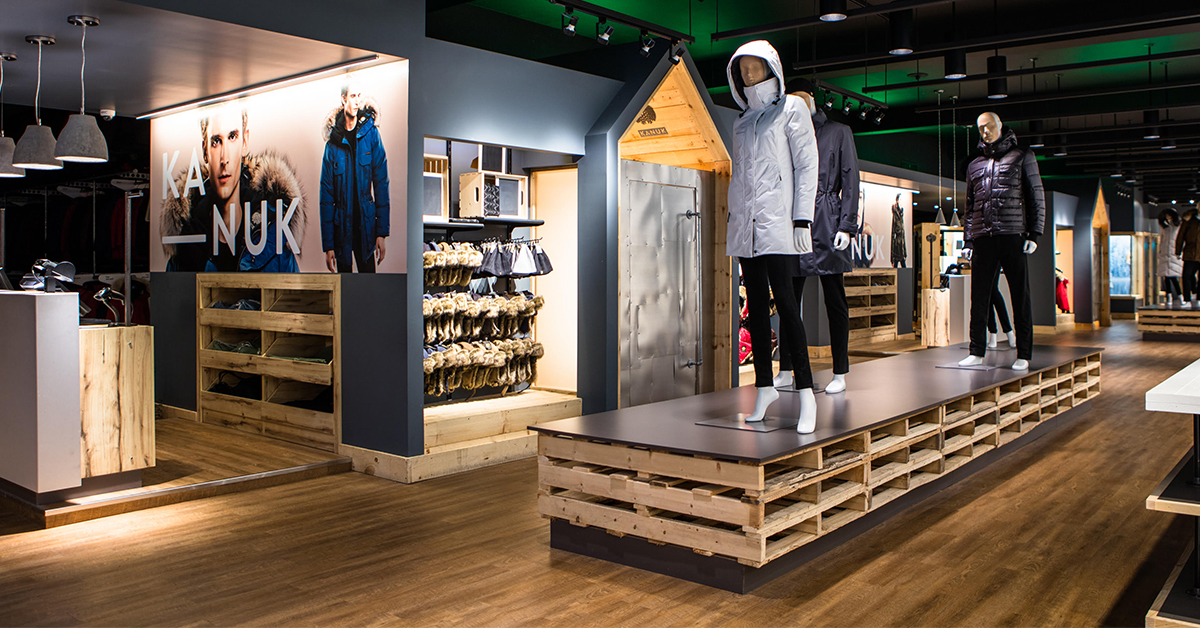 Embracing its extremes, Canadian parka brand Kanuk created a unique in store experience that included a -25˚C cold room to test jackets in real winter conditions. The company's CEO, Richard Laneil, said of the concept "In today's multi-channel world, there is such a thing as showrooming. Customers need a reason to go to a store. The only reason you go to a store today is because it's exciting, it's memorable."
"I call it shoppertainment."
The cold room, he said, is part of that experience, unique and memorable.
So as we pay attention to these trends in 2018, we also have to remember that once they are adopted by the masses they are already mainstream and we could quite possibly be too late. The retailers who are agile and quick to reinvent themselves will benefit the most, and move on to the next challenge – whatever that may be!