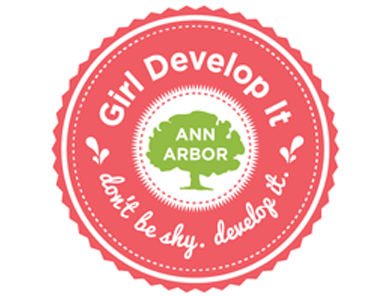 Human Element is happy to announce that we will be partnering with Girl Develop It Ann Arbor as a Community Sponsor! Girl Develop It is a non-profit organization that organizes classes and programs for adult women interested in learning to code in a judgment-free environment – whether websites or mobile applications. Their mission is to ensure women of all races, education levels, income and upbringing can grow in their development skill sets.
By encouraging diversity and learning in web development, we hope to promote a community where people of all backgrounds will be prepared to bring their unique experience and creativity to the tech industry.
"We're so thrilled to have Human Element's support for GDI," said Emily Drier, chapter leader with Girl Develop It Ann Arbor. "They have already made a positive impact on the local tech scene, and we're looking forward to collaborating with them on future efforts."
We're pretty stoked about it, too. You'll probably see us palling around town together this summer. Like at Tech Trek. Stay tuned for more on this awesome partnership.