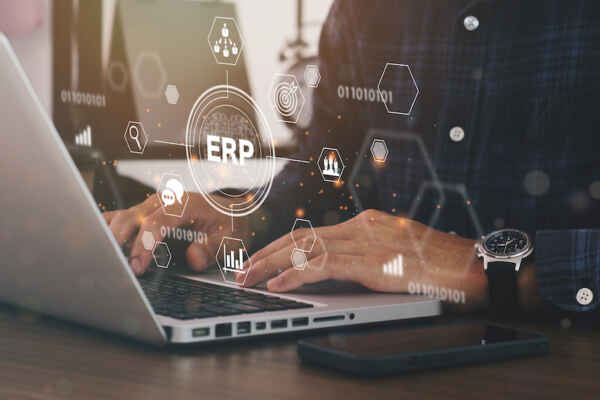 Integrating your Enterprise Resource Planning (ERP) software with your B2B Magento – Adobe Commerce website makes a lot of sense. It enables you to level up the shopping experience for your customers. Having real-time integration between your back end and front end is a game changer, and the benefits are palpable.
Getting the integration right is key. We've done dozens of these integrations and can help you navigate the complexities of integrating and maintaining company and customer records.
When you use the Human Element Pro Integration Module for your Epicor Prophet 21 (P21) integration with Magento Commerce – Adobe  B2B, lots of questions come up about how companies and customers that reside within each company are maintained. 
If you've been down this road before, you know that manual imports and flat-file integrations can be problematic. You want a single source of record for companies and their associated customers. Our Pro Integration Module gives Adobe Commerce direct access via the data bridge API to add/update on the schedule of your choosing.  
Magento Commerce – Adobe B2B allows you to associate customers with companies. In order to accomplish this, an admin user for the company must be created first and then customers with their unique access settings can be added to the sync.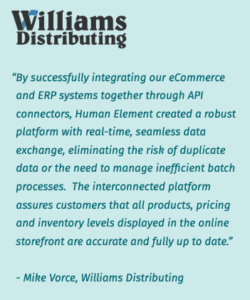 But what if you have users in your ERP you don't want in your eCommerce system?  Well, our default Pro Integration Module has your back. Here's the workflow:
We query eCommerce-enabled companies and create the primary admin users.

Hit the Customer Entity API to grab any customer restricted classes and add those restriction flags to the customer record in Adobe Commerce.

The restrictions by default set things like delete, active, inactive or any product catalog restrictions.

Our process then cycles through each record that requires an update.  

Then we go get customers. This process is similar to companies except that customers (or users) are added underneath the company they are associated with.  
At the end of the day, this process runs seamlessly as day-to-day operations take place. Companies/customers are updated, added, deleted, and kept in sync with your Prophet 21 ERP system. No need to manually enter or pull data, make adjustments, or re-run any programs unless you want to. 
Easy, right? That's the point. 
Expect your core integration with the Human Element Pro Integration Module to take 2-3 weeks. Adobe Commerce B2B Packages can be integrated as well to create a complete end-to-end eCommerce experience in as little as 8-10 weeks.  
Contact us to schedule a demo to see how it works!