When it comes to selling online, Magento is the workhorse for a number of B2C websites. "But how can I take advantage of this for my private wholesale or B2B customers," you ask? Well, Human Element has been modifying Magento Community and its Enterprise counterpart to sell in the B2B space for some time and for many of our clients.  Human Element has created a custom B2B version of the Magento store that includes a number of features designed to make life easier for B2B companies, including:
Login to View Custom Pricing
Quick Order Submission (by sku or part number)
Pay with PO or Credit Card
Custom Shipping Quotes
FedEx for Hazmat
Custom Pricing by Product or Category
Responsive Design for Mobile and Tablet
Open API for Integration with ERP and Order Management Systems
Let's break it down by a couple key features…
Custom Pricing
This is where most B2B projects on Magento get hung up. Now we know that every sales team is unique and over the years, you've probably come up with some pretty unique ways to price your products for your customers. The inside sales team can be pretty creative; bulk discounts for one single product but not others, a percent off this category that is different from the rest of the catalog, add tiered pricing on top and you've got a virtual rats nest to untangle when you try to do this programmatically. Well, if it was our project, we would try to convince you to stick with flat line discounts across categories.
Example: Customer A receives X% off maize widgets and Y% off blue widgets. The cart easily calculates the math, shows original price and discounted price. Simple…
But it's highly likely that you are unique! You've been selling for years and have 1000 customers, each with unique pricing by product or sometimes quantity discounts (it depends). Yes, we know you. This is probably why the path to online commerce looks daunting to you or your IT team. Enter Human Element.
We've created a way within Magento to offer unique pricing by product, quantity and by unique customer. Combine this with Magento's promotion engine and you've got a pretty powerful tool to sell directly to your wholesalers.
Quick Order Entry for Customers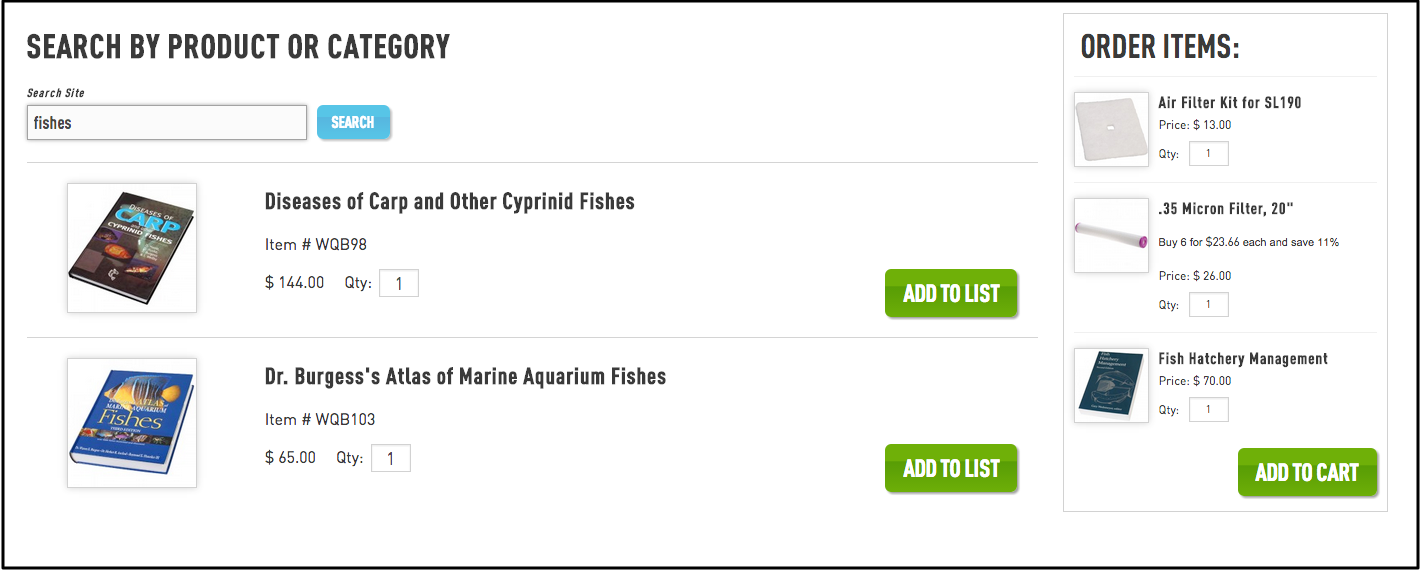 Another feature developed by Human Element is the Quick Order. This smart little extension allows your customers to login and search for their products quickly and add them to the cart in bulk. This can be styled to match your brand, giving your customers and resellers a quick way to order their products in bulk.
Now think about adding in a little shake-n-bake for flavor:
Responsive template for Mobile and tablet
Ability to reorder
Automatic replenishment
LTL shipping quotes
Integration with your favorite ERP system (Is there such a thing?)
We've taken the most flexible eCommerce platform in the world and turned it into an extremely cost effective B2B eCommerce online store for wholesalers, making it truly a platform for growth.
One last thing… Once you are ready, we can easily turn on the ability to sell B2C. Almost like magic (almost).
Learn more about B2B Magento for wholesalers with Human Element contact us today.