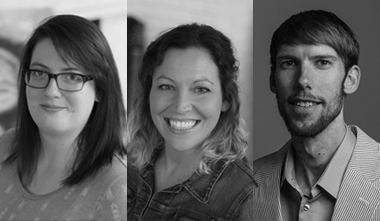 Human Element will be sending two speakers to the 2017 Magento Imagine conference in April in Las Vegas, Nevada. Andrea Evans, Director of Project Management and Dree Ziegler, Director of Marketing will be hosting a breakout session titled Three B2B Companies Balance the B2C Equation. Sean Phaler, Manager of Digital Innovation at Pentair, will join Dree and Andrea for this in-depth discussion.
About the Session
It's no secret that B2B companies are making the jump to eCommerce. Over the past few years, decades-old manufacturers with wholesale customers have embraced a new B2C eCommerce model with Magento. But the transition to a direct to consumer sales model can be bumpy, and having a plan is vital. From retail partnerships and customer service standards to returns workflows and wholesale pricing models, merchants must consider the whole picture of their business when they take their first steps into the B2C world.  During the session, we will examine evolving strategies for B2C sales with Magento using case studies from Human Element clients, Pentair Aquatic Eco-Systems, Title Boxing and Pelle Pelle. Using native and custom features in Magento, these established B2B companies are constantly re-writing the equation and seeking balance between the B2B and B2C worlds. All three of these clients have been excellent Human Element partners, and we look forward to sharing their strategies for success.
The session will be held Wednesday, April 5 at noon.
About Magento Imagine
The Magento Imagine conference was launched seven years ago with the sol purpose of connecting the international eCommerce community. Imagine draws over 2,500 eCommerce experts including merchants, agencies, and technology providers from more than 45 countries. The conference aims to inspire, educate and advance the Magento ecosystem in a fun and collaborative environment.