A little more than one out of four retailers are looking to switch their eCommerce platform, according to a Digital Commerce 360 survey conducted in September and October of 2022. This article was published as part of the report "2023 B2B & B2C eCommerce Platform Trends and Strategies" that presents the results of the survey. Download the full report here.
As economic volatility continues, retailers of all sizes are looking for cost-effective opportunities. Machine learning, online marketplaces and social media initiatives are likely to become go-to strategies for small and mid-size retailers trying to remain competitive. Enterprise-level merchants will continue to leverage headless and semi-headless approaches to eCommerce to stay ahead of the game. To discuss how a robust eCommerce platform will serve as an important foundation to support these strategies, Digital Commerce 360 spoke with Andrea Evans, director of delivery at Human Element.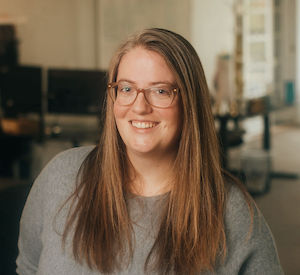 What should retailers and B2B companies focus on now more than ever?
They should always be focused on solving real problems for their customers. That means additional planning and research before, during and after a platform or feature launch. Companies are rolling the dice if they make design and functionality decisions based on assumptions of what their customers want.
Machine learning is going to become an even larger part of eCommerce for retailers and B2B companies — for on-site search, personalization and recommendations. Businesses that have high-quality data are in a better position to take advantage of machine learning.
Many smaller retailers will likely be taking advantage of large online marketplaces and social media commerce avenues due to the recession. And while enterprise-level companies will continue adopting headless commerce, this approach can be very expensive to implement and maintain and isn't right for all businesses.
What common mistakes do retailers and B2Bs make when selecting an eCommerce platform or improving their existing platform?
Companies often expect to find the perfect solution that will work the way they need it to, out of the box. They expect the platform to solve all their problems with little to no customizations or adjustments. Another common mistake is the "if we build it, they will come" approach to a new eCommerce site or feature — ignoring the need to understand, test and hype up the market for their new offering.
How can they overcome these challenges?
Plan and research before selecting a platform. It's important to weigh the flexibility and capabilities of a platform with the upfront and ongoing costs. Be prepared for the changes that a new platform brings. Having a strong change management process in place can help prevent headaches down the line. Focus customizations on end-user goals while balancing the needs of your team to be able to do their work effectively. Start simple. Interview and talk to customers periodically through the discovery, design and implementation processes. Get their input on how this could solve their problems.
What are the most important attributes of an effective eCommerce platform?
Scalability, usability and visibility.
Scalability: Most businesses intend to grow. Find an eCommerce platform that will allow your business to change over time. Look for how flexible you can be with customizations and configurations.
Usability: This is important for both the end user as well as the admin. If the starting point on your platform has a poor user experience, then you're going to need to do a lot of work to create a good one as the final outcome.
Visibility: A great platform has a great foundation for SEO and enables a business to market its site.
How can retailers and B2B companies improve their platforms quickly?
They can partner with a technology company that can guide them through the process. Human Element, for example, helps retailers and B2B companies select a platform that works for their business. Our strategists ask "why?" and get to the heart of the issue to help businesses solve problems, not just address symptoms.
To read the full report, including the answers to all survey questions, download it here.