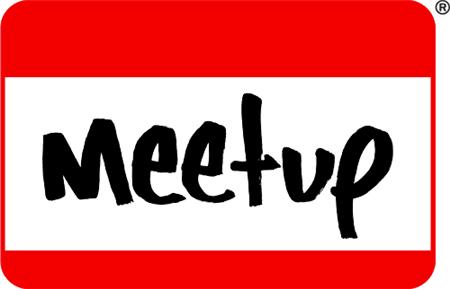 On Tuesday, Jan 26, Human Element will host the first eCommerce Ann Arbor Meetup of the year. We're bringing in our buddy Joe Nicholas from dotmailer to present. Joe has spent 15 years working in retail & eCommerce, and has a lot of knowledge and experience in the email marketing space. He currently serves as Channel Relationship Manager at dotmailer, and he will be presenting Making Marketing Automation Easy at Tuesday's meetup. We sat down with Joe to have a little Q&A about his experience with marketing automation in general, and dotmailer specifically.
Human Element: What is dotmailer and what makes it stand out in the email marketing space?
Joe: dotmailer is a marketing automation platform with email at its core. The software is extremely powerful yet simple to use, and its seamless integration with Magento enables retailers to monitor, segment and personalize campaigns with ease.
What kinds of data have you seen from users that adopt dotmailer?
We have seen very positive results across a variety of verticals.  A couple of specific examples include Naylors, a leading equestrian retailer in the UK, and Dollar Hobbyz, a pure-play eCommerce retailer of radio controlled vehicles.  Naylors saw massive improvements in their first year: 219% increase in revenue, 186% increase in orders, 11% increase in AOV. For Dollar Hobbyz, understanding the customer lifecycle around their products is key to driving more revenue and driving brand loyalty.  By storing all purchase information and automating the right cross-sell content we have helped ensure that Dollar Hobbyz customers receive emails at the right time, with the right content to drive upsell and repeat purchases, this has had a tremendous success, with a 140% increase in revenue.
How does dotmailer compare with other solutions like Listrak and Bronto? (Full disclosure: We're partners with both of those companies).
I am asked this question on a regular basis.  dotmailer is the perfect choice for anyone looking at either Listrak or Bronto.  We offer the most feature rich integration for Magento (including Magento 2.0), this means more data and better segmentation and triggering capabilities which means more revenue!  Our B2B functionality includes features like lead nurturing and scoring, this is not available with most competitors.  Furthermore, our integrations with Salesforce, Microsoft Dynamics, and OroCRM are second to none. The dotmailer platform translates into 7 languages and offers a very extensive, flexible, and open API making integrations with other technologies easy.  Lastly, our service model is designed to suit the client.  Our customers range from completely self-service to full service and everywhere in between.
What platforms will dotmailer work with natively? Human Element is a Magento and Bigcommerce partner, but our eCommerce Ann Arbor attendees may have stores on Shopify, OSCommerce, WooCommerce, WordPress, Volusion, Mozu… 
dotmailer is platform agnostic.  While we do have robust, dedicated extensions with Magento and Shopify, we work with more than 7,000 clients globally across most B2C and B2B ecommerce platforms.
How have you seen clients use dotmailer in a unique way?
One of my favorite examples is our client, Slendertone.  They manufacture electronic, Wi-Fi enabled toning belts that help improve muscle tone in your abdominal muscles.  They have begun using email to connect what workouts the customer has done, goals achieved, and take them through "levels" based on usage.  Slendertone uses this data to upsell and cross sell products based on where the customer is in the program.
What kind of technical and strategy support do you offer your customers?
We currently offer 24/5 dedicated, live technical support and have people on call in between, as well as a variety of strategy offerings ranging from one-time to ongoing engagements based on the client's needs.
What is your favorite feature of dotmailer?
My favorite feature is something we call WebInsights.  Essentially, dotmailer will capture onsite behavioral data from everyone browsing the website.  The platform has multiple ways of identifying the person browsing the site and if we have their email address or mobile number, we can send a relevant message based on their behavior at the right time.  Additionally, our retailers can build segments based on this behavior (as well as more traditional data like purchase data, CRM data, offline POS data, etc.).  Now, you can quickly and easily broaden your segments to the right audience without blasting an email to your entire list!  The best part is that it is incredibly easy to do.
What are some brands using dotmailer?
dotmailer works with companies large and small, some more recognized brands include Vizio, Converse, DHL, Harley-Davidson, and simplehuman.
---
Joe Nicholas will be at Human Element for eCommerce Ann Arbor on Tuesday, Jan. 26 at 6 p.m. to present on Making Marketing Automation Easy. Human Element will sponsor with beer, wine, and snacks. The event is free and open to anyone with an interest in eCommerce. Visit the Meetup event page for details, directions, or to RSVP.