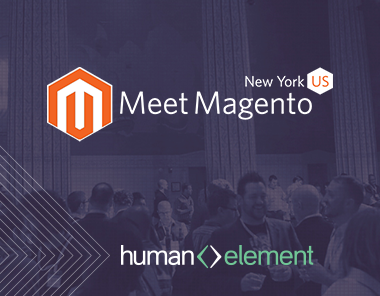 Human Element is happy to announce that three members of our team will be speaking at Meet Magento New York held on Oct. 17 and 18, 2017 at New World Stages in New York City. Meet Magento is one of the leading eCommerce conferences for the Magento Community, and focuses on tracks for merchants, developers, and thought leaders working in the Magento ecosystem.
"I am extremely proud to continue the Meet Magento conference with new energy, new ideas and a fantastic line-up of speakers," said Eric Hileman, MageMojo CEO & Host of Meet Magento NY 2017. "We are seeing significant interest from eCommerce crowds all over the world for this event. This will be biggest Meet Magento NY yet!"
Meet Magento NY has reserved space specifically for retailers. If you are a retailer and you're interested in attending, please register for your tickets online and use the code "MERCHANT" at checkout for special $49 tickets.
Human Element Meet Magento Speakers
Human Element will be sending the following team members to represent our team: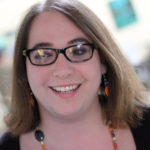 Sabra Bander
Website Optimization Specialist & Senior Business Analyst
Sabra Bander has been working with Magento clients for more than five years and has worn a lot of hats in that time. From Business Analyst to Account Manager to Optimization Specialist, Sabra has uncovered the mysteries of Magento and has helped dozens of companies get the most out of their Magento implementation. Sabra currently works at Human Element as a Specialist in Website Optimization and is the resident expert in visitor research and A/B testing.
Know What Your Customers Are Thinking: A/B Testing & Visitor Behavior Analysis
Do you truly understand how your customers are using your site? In this session, we'll tackle some tips and tricks for optimizing your store for higher conversion. Human Element has developed a number of strategies for A/B testing and conversion optimization. We'll be sure to tell you all about Hotjar, Optimizely, and some free tools we've discovered to help you better understand your customer journey.
---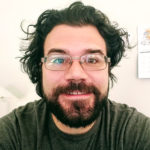 Paul Briscoe
Certified Magento Developer & Director of Development
Paul has worked with Magento since the early days of Magento 1 and is passionate about working with Magento 2 and creating exciting commerce experiences. He likes running in his spare time and telling humorous stories about his experiences living with three young children
M1 to M2 Migration: Lessons Learned
Migrating from Magento 1 to Magento 2 can be difficult, but it can be done. If you are a developer or business owner looking for the pain points and information on how to migrate to Magento 2 successfully, this is the talk for you. We will use the lessons we have learned to coach you through why Magento 2 can be difficult, specifically as it relates to data and module migrations, theme development, and project execution. Come discuss the benefits of Migrating your Magento site!
---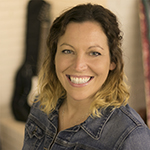 Dree Ziegler
Magento Certified Solution Specialist & Director of Marketing
For more than seven years, Dree has worked as a Business Analyst, eCommerce Strategist, Sales Executive, and Digital Marketing Maven for Human Element. Her background is in technology strategy and implementation, digital marketing, writing funny shit, and generally knowing how Magento works.
Getting the Best ROI from Your Magento Developer
Trying to figure out how to get more done faster with your Magento development team? It starts with choosing the right Magento partner, communicating well, listening to feedback, and planning features and customizations together as a team. Representing a Magento Professional Partner and a Fortune 500 Magento Enterprise merchant, Dree Ziegler and Sean Phaler will explore real, actionable strategies for building a strong developer-retailer relationship.
We look forward to seeing you there.