This month, we launched a brand new Magento website that will stand the test of time. We worked with the team at Andalou Naturals to architect, design, and build an ecommerce website for them that is flexible enough to keep up with this fresh brand. This new responsive website is built on Magento Community 1.9.1 with several unique customizations.
One of the great new features of the site is the new and improved Andalou Naturals Store Locator. Users can now find stores that carry their favorite Andalou products, helping to increase sales overall.
We designed the product page to display all of the necessary information to help customers make their purchasing decisions quickly. Product details like ingredients, usage instructions and product lines are all easily controllable within the Magento Admin.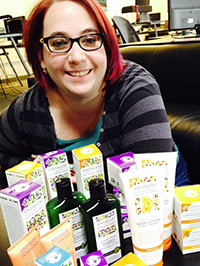 The custom home page banner grid, navigation and content pages are focused on clean, fresh designs and imagery. Each of these components are responsive, and stack and scale according to the screen size.
Andalou Naturals now has an ecommerce website that represents their brand, products, and supports their growing group of customers. Check out the new website and maybe pick up some shampoo while you're there! We've checked out their products, and they truly do infuse the best of nature and knowledge into mindful and effective products that are good for people and the planet. Human Element – web developers, turned loyal Andalou Naturals customers.