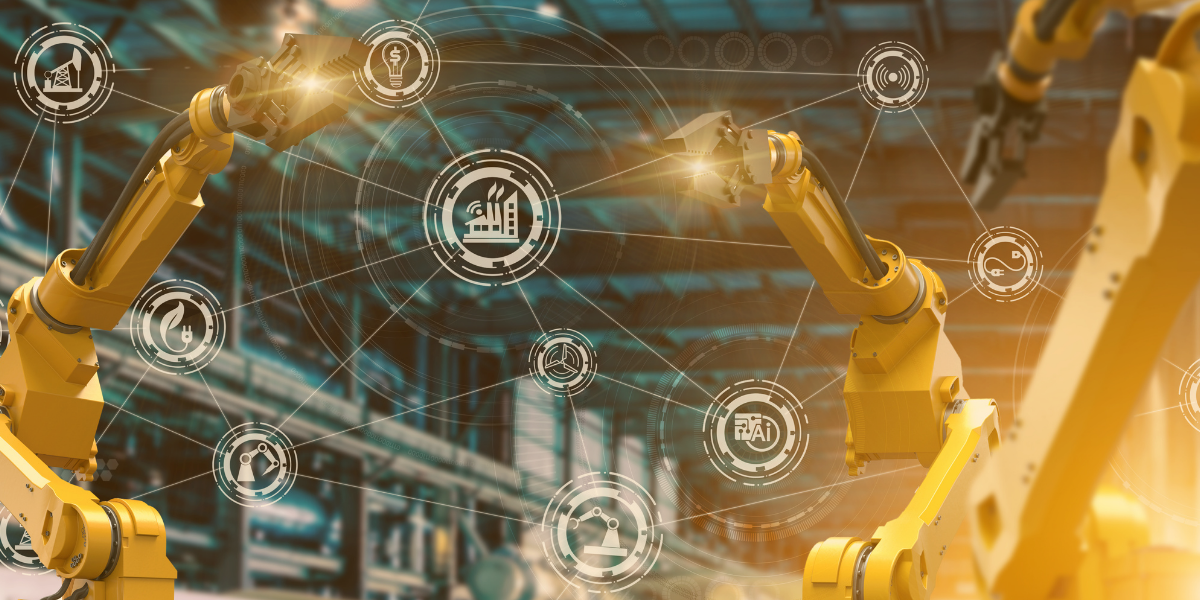 Industry 4.0, encapsulates the concept of rapid change to technology, industries, and societal patterns in the 21st century. This is due to increasing interconnectivity and smart automation. It asserts that these changes are more than just improvements to efficiency, but express a significant shift in industrial capitalism.
Part of this phase of industrial change is the joining of technologies like artificial intelligence, advanced robotics, and gene editing that blur the lines between the physical, digital, and biological worlds. Oh yeah, and eCommerce.
As automation and the Internet of Things (IoT) become more prevalent, the virtual world continues to grow and provide new avenues for businesses and consumers to purchase the things they need. That means eCommerce will continue to grow—but not everyone knows it. 
You Don't Have Me Convinced
Really? Let me throw some data your way. When polled during a recent GT Nexus study, the majority of manufacturing execs admitted they recognize the significance of a digital transformation strategy, but only 5 percent of those surveyed were very satisfied with their digital progress so far.
The need for digitization is very real. It's been dubbed the "Digital Transformation" and incorporates not only automation and new data systems, but eCommerce platforms refined and efficient enough for the growing needs of B2B manufacturing. What it comes down to is problem solving:
Where can you fulfill the need for greater efficiency?
Are your suppliers providing you with raw materials fast enough to meet your quotas?
Do your enterprise customers have the smoothest checkout process possible, or do they languish in confusion before clicking away, opting for a competitor?
Where Do I Fit Into All This?
An excellent question (that we posed to you)! Each business has individual needs. Some require a streamlined UX (User Experience) to hit those lofty sales goals right from Q1. If POs are a requirement of your business, or your efforts to break into new markets haven't gone as planned, it may be time to assess what it's like to be a user, and refine the process against the competition.
This extends to other facets of your business that some might not have considered. eProcurement encompasses all corporate buying and selling activities over the internet. Whereas a typical business would require faxing physical order forms or rummaging through paper catalogs and price lists, eProcurement digitizes these activities. In a COVID-era business world, it's already proven to be an invaluable asset in Manufacturing. Businesses rely on eProcurement software to help them make the research, shopping, and purchasing process more efficient. It makes the requisition and payment process easy, fast, and efficient while driving down the cost per transaction. In short, it brings the ease of eCommerce to business purchasing and provides a means of better managing expenditures.
In industrial manufacturing, this manifests as purchase order generation, multiple levels of user access to internal portals, and expenditure tracking for all important materials. Some companies have yet to adopt these streamlined processes, and soon it'll begin to affect sales numbers and business relationships. With so many moving parts, it's essential that eProcurement systems and the buyer's purchasing process integrate seamlessly. To save time and costs, they must offer the right permission management, accurate inventory, pricing, and quality product information. It's these components that create complete –often cloud-based– Punchout and ERP systems that make workflow uninterrupted.
Similarly, many needless issues stem from data: When was the last time you checked how your keywords were ranking, or your site's current health? These things may seem insignificant, but if Google isn't putting you on the first page for any search terms, how much money do you think you're losing? For some, it's around $358,000 per year—and that's just the average. In many cases, it's significantly more.
Security and maintenance. These are terms we know are important, but many businesses take a 'set it and forget it' approach, meaning weak, outdated security protocols ripe for hackers to strike at. Manufacturing, unfortunately, gets a bad rap for data security breaches for these very reasons. This doesn't have to be the case, however. Starting early and working with certified experts can mean millions in secured data and even more in reputation.
So if you're looking to the future, keep in mind that the world is moving towards Industry 4.0. In many ways, it's already here in a plethora of industries. And if you're ready, reach out to the expert developers, strategists, and SEO professionals who make a difference. 
Let's Get Started.
We love collaborating with ambitious companies and passionate people. Let's build something together.