A weekly digest of curated content designed to help our clients and friends reap the rewards of standout sites!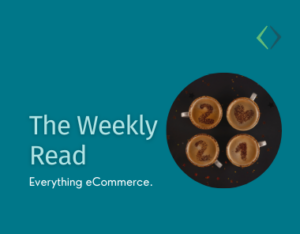 Happy New Year!
We're proud to work with the best of the best in eCommerce, so when we learn something cool from our industry partners, we want to share it with you. Now let's make 2021 the best yet!
---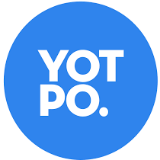 The State of Brand Loyalty 2021: Global Consumer Survey
Yotpo surveyed 2,000 consumers to see the effects of the pandemic on consumer shopping habits, and found that even just a few weeks into our new normal, shopper behavior was already beginning to evolve. What's inside?
Just how much loyalty rates have gone up from 2019 to 2020
What today's shoppers are willing to do for a brand they're loyal to
The specific rewards consumers want and expect from a loyalty program
What your brand can do to take advantage of this massive upsurge in customer loyalty
---

Volumetric Weight: What Is It and How Can It Help Me Save on Shipping? Without absolutely accurate dimension and weight information, you may be paying too much, or charging customers too little. Learn how volumetric weight can unlock more accurate rates to bring you better margins.
---

How Ethical Brands Can Leverage DoneGood for Better Visibility: With eCommerce blowing past projections in categories that extend well beyond essential goods, one thing is clear: people, no matter what is going on in the world, will always find a way to shop. Learn more about Nexcess and DoneGood team effort to give back.
---


Retail Renaissance: The digital-first festival for marketers, eCommerce professionals and digital leaders with over 50 sessions on demand, with leading peer & analyst insights from global brands, such as PUMA, Forrester and more. Deep dive into key subjects, such as omnichannel commerce, personalization and customer data. Access it here!
---

Effects of Brexit on UK Ecommerce Retailers Selling to EU: For UK eCommerce retailers selling to European consumers, there are implications for both importing and exporting goods. ShipStation highlights the key ways in which Brexit will affect eCommerce exports and imports.
---
We love solving problems! From off-shore regrets, M2 headaches, complex ERP integrations, or launching a new idea, we are the partner you need!
Not yet a client? Learn more about us!