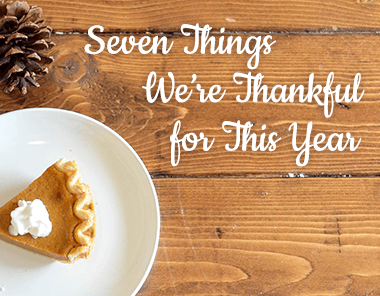 In the spirit of the Thanksgiving holiday, we'd like to share a few things we're grateful for at Human Element in 2017. We've had an incredible year already from new employees to our first client conference. Here are a few nuggets of gratitude:
1. New Employees
This year, we've brought on ten new employees across all our departments, and we're still looking to hire more. It's so exciting to grow the Human Element family with new people who share our vision and bring new experience and skillsets to the table.
2. Great New Clients
This year, we've brought on some new clients that we really love. Earthbound Trading Co., NSF International, and MGOBlog are just a few of our newest clients that we're partnering with. We look forward to seeing what we can achieve with these companies in terms of conversion, usability, creative campaigns, and online sales.
3. The NEXT Conference
In September, we hosted our first client conference in Detroit at the Scarab Club. We were joined by our clients and partners to share knowledge on everything from Amazon strategy to Digital Marketing.

4. New Departments and Services
This year, Human Element rolled out a few new services and departments, including Digital Marketing, User Experience & Design, and Visitor Research. We've always done this this kind of work in our day-to-day interaction with clients, like assisting with SEO and Adwords strategy and management, building out banners or developing creative for new sites, and working with tools like Hotjar to provide recommendations for improving conversion. But this year, we've made it official, and we're offering these services as part of a more full-service agency approach.
5. Our First Inc. 5000 Award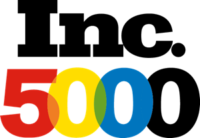 Human Element has been awarded Spot #2802 in the prestigious Inc. 5000 list. With 122% growth over the last three years, we've been working hard, and we're on track for another record-breaking 2017. Check out the blog on our Inc. 5000 win.
6. Our First Speaking Gigs at Magento Conferences
This year, Human Element had two speakers at the 2017 Magento Imagine Conference in Las Vegas, as well as three speakers at Meet Magento New York. We were proud and grateful for the opportunity to share knowledge with other professionals in the Magento world, and tell a little bit of the Human Element story to a larger audience.
7. Our Local Community and Some Great Organizations
We love our Michigan home and participating in the Ann Arbor community. We're grateful that we get to give back in some small ways. This year, we sponsored the A2 Summer Festival, as well as Girl Develop It Ann Arbor. We also volunteered with organizations throughout the year, including Food Gatherers, Two Rabbits and Buhr Park.
We're so thankful for our clients, employees and community this year. Here's to a Happy Thanksgiving and a great holiday season.