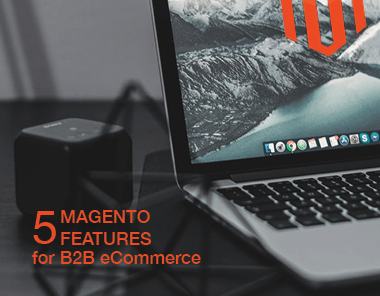 Magento 2.2.X has ushered in some killer new features for companies that are selling B2B or are currently using a B2C eCommerce solution to sell to their end users. At Human Element, we've been building B2B solutions on Magento 1 and even some early versions of Magento 2, so the most recent B2B extension is a welcome addition to the suite of Magento Commerce tools. Here are five of the key features for B2B that are sure to benefit wholesale merchants.
1. Custom Catalogs and Pricing Per Customer
At long last, we no longer need to customize Magento to deal with complex pricing strategies and unique custom catalog requests. In the past, we've done a lot of custom work to accommodate the various needs of our B2B customers. With this new feature, we can easily create a custom catalog for a group of customers and then assign custom pricing to that group. This can be done via the admin without any programming. Alternatively, if you want to import those custom settings from your ERP, we might need to do a little integration work, but the core feature is built into Magento 2.
2. Company Accounts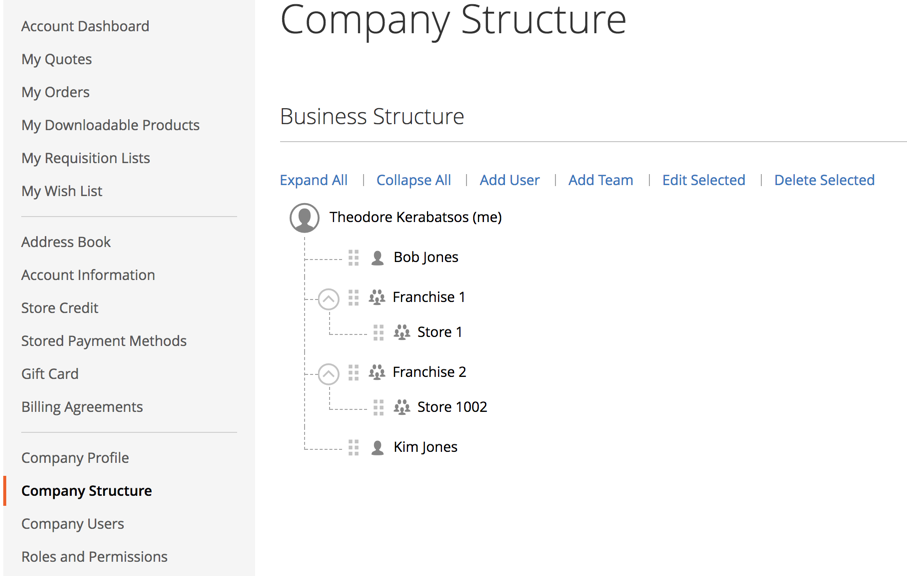 One of the most powerful features of the update is the notion of Company Accounts and the ability to add multiple users by location underneath them. For the longest time, Magento treated a customer as a single entity and off-the-shelf only had the ability to use customer groups and attributes to associate them. In Magento 2 Commerce edition, we can not only create a hierarchy within the company record, we can allow for multiple buyers to exist within that company. It's even possible to give the users within that company the ability to manage their own users, permissions and approvals for purchasing. This feature is a significant jump in B2B ability and really puts enterprise level B2B functionality in the hands of users at an affordable price.
3. Self-Service Customer and User Management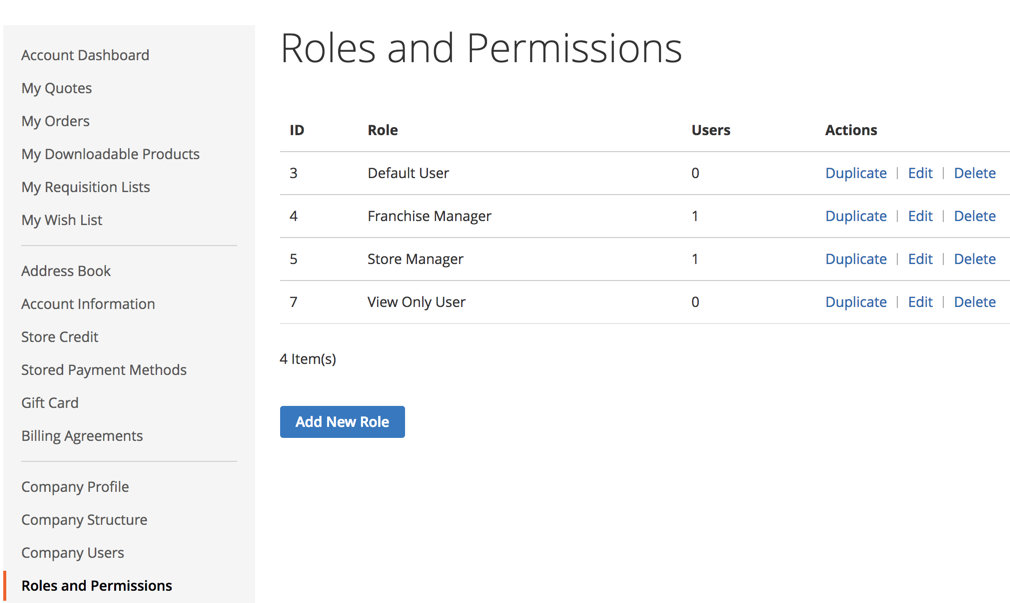 Along with adding company accounts, we now have the ability for end-users to control the permissions and accesses for their users. In the screenshot below, I've created a list of roles that can be applied to any users within my company.
I can't stress enough how much power this gives our customers. Non-technical resources can now manage their users in a way that was never possible without some major customizations. Also, this level of control is not present in other eCommerce systems at this price point.
4. Quote Requests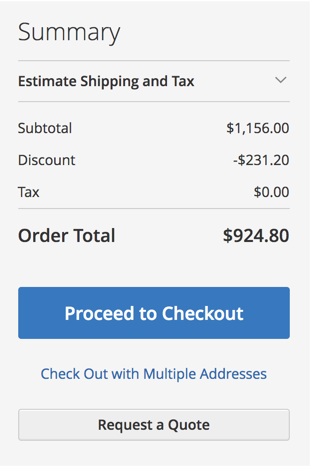 In the past, creating a workflow for quote requests in Magento required either some customization or the use of an extension. In Magento Commerce, we now have the ability for end-users to request a quote with ease. Once a request is submitted, the system notifies their assigned account manager who can adjust or re-quote pricing and return for approval. This type of interaction is key to some operations and has been costly to implement and support. Additionally, as an end-user, when you request a quote, you can easily see your requests and if they have been answered.
5. Large Order Quantities
B2B customers require the ability to accept large order quantities. Off-the-shelf, the Magento Commerce cart can easily process 300 items in the cart without performance hits. In former versions, large carts could slow the store down as a lot of operations occurred behind the scenes when an order was completed. This is no longer an issue.
Not sure what your next steps should be? That's where Human Element steps in. These five innovative features of Magento can make your B2B site a leader in the eCommerce industry, while allowing development teams, like that of Human Element, to focus on making your website a truly custom user experience. Feel free to get in touch and see how we can help your eCommerce business grow.